Join Our
Axe Throwing League
If you enjoy axe throwing, join our league to take your game to the next level. Our league or Axe Throwing Family as we sometimes like to call it, is all about having fun and competing with fellow sharp-metal-throwing enthusiasts! All skill levels are welcome and many of our league members were beginners when they joined.
Each of our store locations hosts four leagues per year (one per quarter).
League meets once per week for 8 weeks – dates and time may vary based on location.
The first 7 weeks is match play to get a total overall score and create a seeding system for the tournament to crown the Axe Throwing Champion during the 8th week.
League champions receive a prize each season and free admission to the next league season.
Each night consists of warm up time, 4 matches for each participant, and then some time at the end for different, fun games.
Can't make a night? No problem! Just let your league coach know and you can make up your scores another night.
Contact us with questions: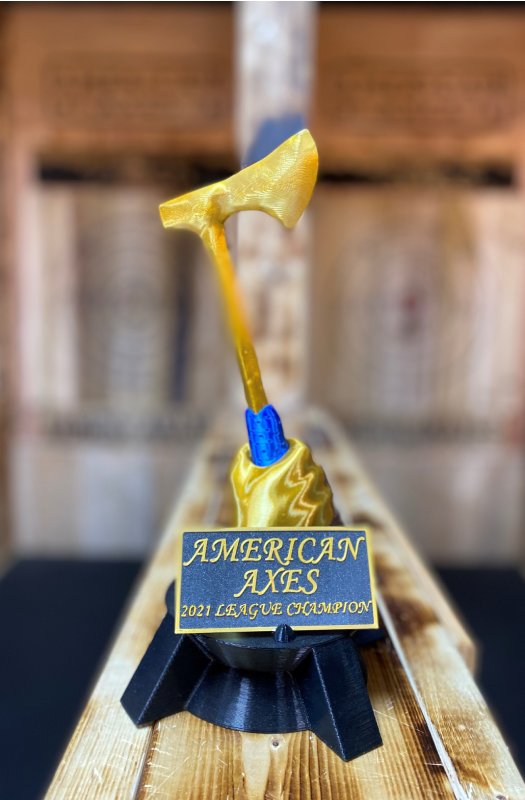 Contact Us to Sign Up for League Play
ON THE FENCE?
Seriously, whether you're a world champion axe thrower or have never thrown an axe in your life, our league is open to all skill levels! Our coaches and even some of our league members are more than willing to help you out and give you the tips, tricks, and skills to get you competing with the best!
We would be happy to host you to play a week for free if you are interested to see what our league is all about. So come on out, have a beer, make a new friend, and throw some axes!
PRICING
Each league season costs $120 per thrower.
League admission is free for any American Axes members, click here for more information about memberships.