Our axe throwing trailers are located in Denver, CO and Atlanta, GA which has allowed us to travel to 16 different states since we started in 2021. Contact us to find out if we can travel to bring our axe throwing trailer to a large event or festival near you.
Axe Throwing Trailer Rental in Denver
Packages start at $607.20 for 2-hours of axe throwing including all taxes and gratuity. When you are ready to book, please contact us. Here is what we are going to want to know about your event:
Date, time, and full address of your event, we request 7-days advanced notice to your event.
Distances of further than 15 miles from Edgewater will require additional mileage charges.
We require a 25ft long x 10ft wide x 12ft. tall space on level ground where we can park our trailer that is easily accessible from the road.
We offer basic 2 and 4-hour experiences but can customize pricing specific to your event needs.
50% deposit required at time of booking; payment is non-refundable.
Do you have interest in learning more about our food truck partners?
Contact us with questions: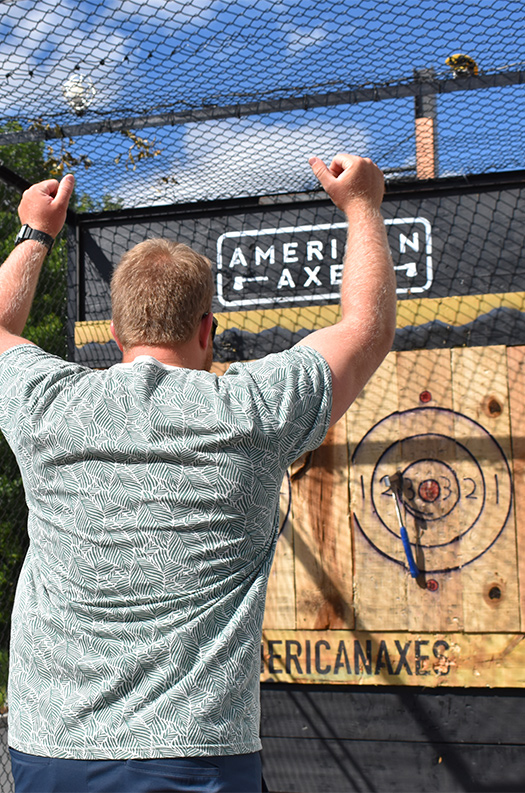 Contact Us to Reserve Our Axe Throwing Trailers
Looking for a fun event but don't want to fight the traffic? Let us bring axe throwing to you. Whether you're looking for a unique team building event, an exceptional family outing, a wild adventure with your crew, or are in dire need of blowing off steam, axe throwing offers a fun and exciting diversion that brings the party to you. We also have food truck partners that can join in on the fun to make a seamless event.
Why mobile axe throwing? It's fun! Over the years, axe throwing has developed into an event requiring precision and skill adopted by cultures across the globe, with competitors lining up to go against each other and prove their mettle.
American Axes offers the opportunity to channel your inner lumberjack by bringing our mobile axe throwing service to you. We have an experienced team of talented instructors to guide you every step of the way and introduce you to a number of fun axe-throwing games suitable for every skill level. Even those who've never held an axe before will find themselves hitting targets within minutes.
Best of all, the entire operation is 100% safe. Not only will our instructors show you how to throw with precision and control, but our mobile axe throwing service is specifically designed with your safety in mind. We'll bring all of the equipment to your event and safely set it up for an unforgettable outing.
Throw a shindig your guests will never forget with American Axes mobile axe throwing service.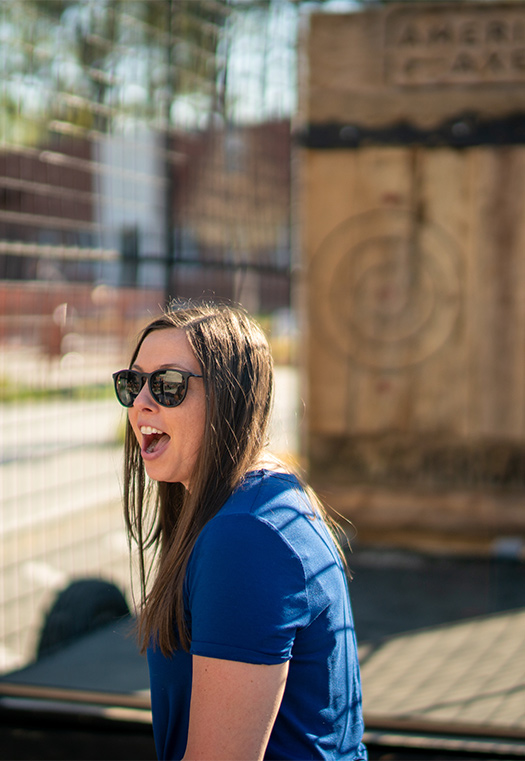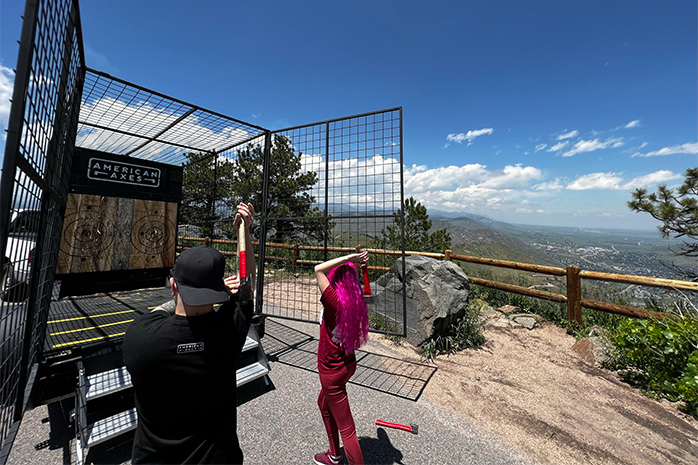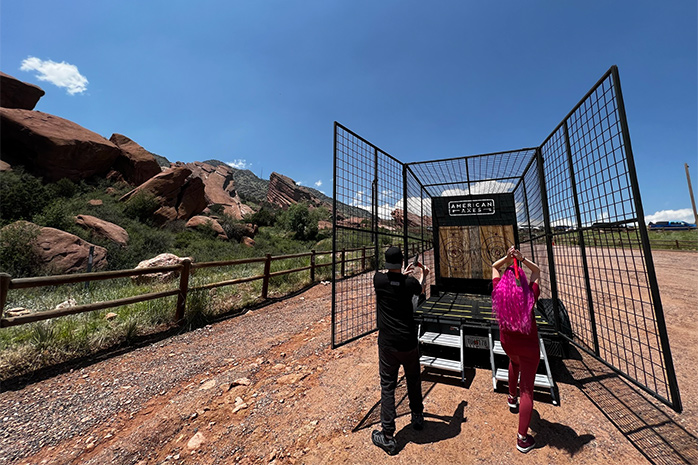 Reserve Our Trailers
Reserve our mobile axe throwing trailer early to ensure you can secure a booking on your event date. We're excited to bring the American Axes experience to your doorstep!