By: Brad Combs
This was the last regular season week leading into tournament week with several impressive accomplishments to highlight in the update below. Brad Combs, our Denver manager was out in Atlanta this week and was able to score games at both league nights, which was awesome to have him!
Congrats to Walden for having the highest points this season, finishing with a total of 1565 points. It was his best season so far, and will certainly put him somewhere in the top 100!
Chris Van Gurp caught up on all his make-up games. David Gallivan was sick unfortunately, and Ian Baker wasn't able to make it. All games need to be made up this week in order to finish the season.
Jim Karlin brought in his daughter to watch our league, and she has decided to join us next season.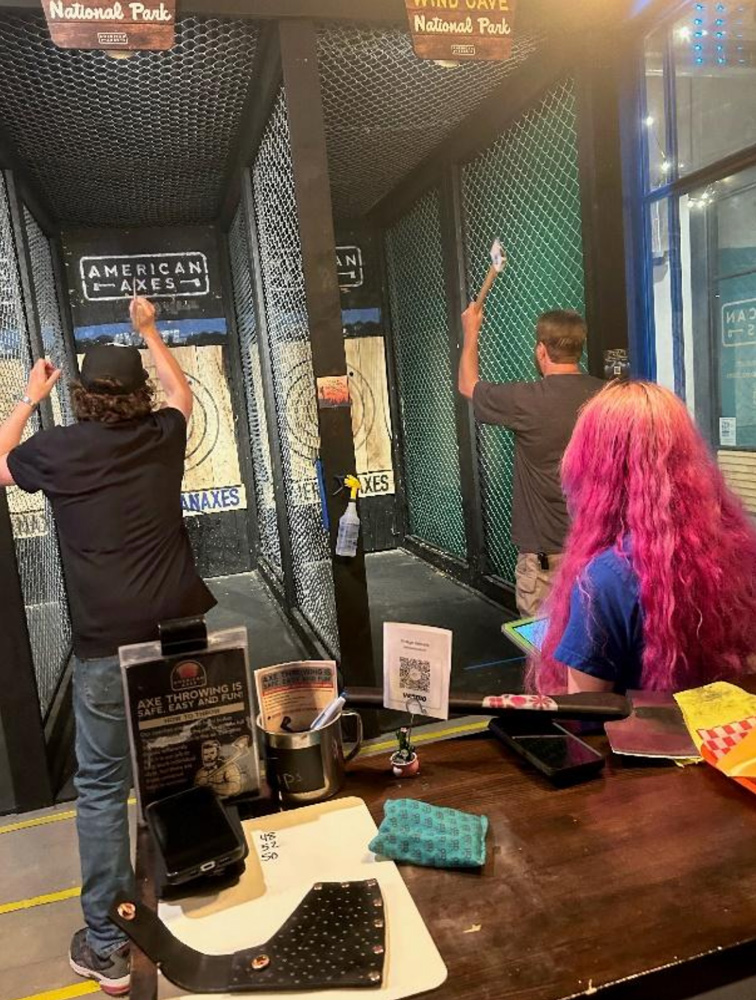 Colton finished with the high score in hatchet
Congrats to Team Who Knows for taking the lead in Duals
Lucipurr and Tweedles combined to throw the lowest possible score in a duals game 0-0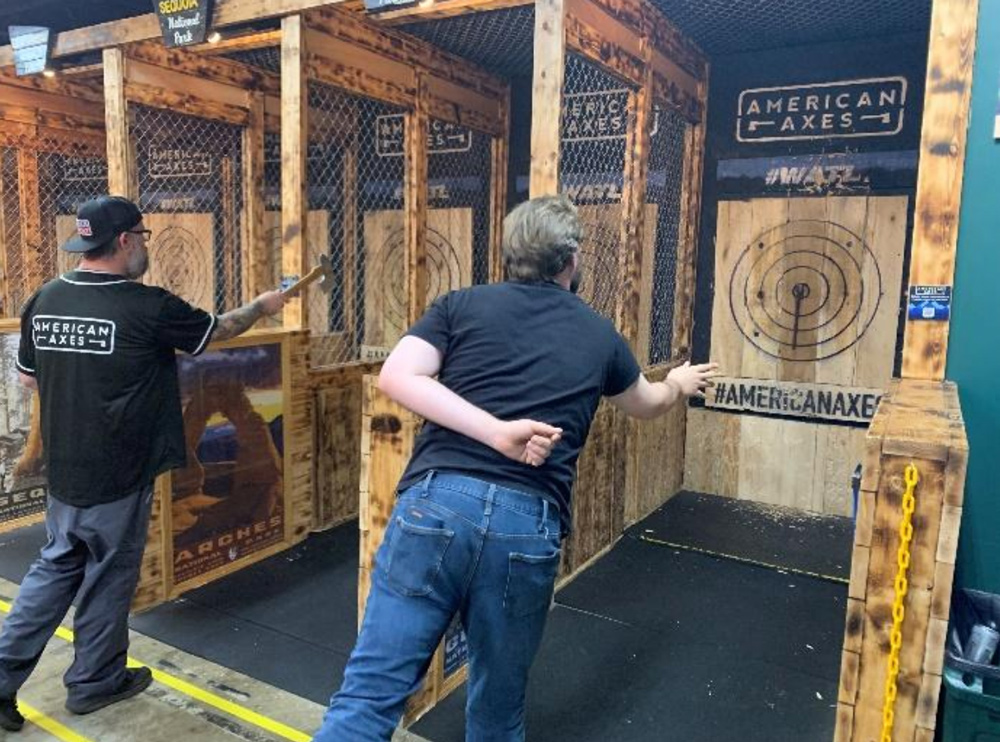 Team 20% is dominating all competition with a 97-point lead after seven weeks
Ripping 6's slipped into second with a small 14-point lead over Ebony and Ivory
Colton Askew with a phenomenal season 78% on kill shots hitting 38/49 and throwing 1604 after 28 weeks
Very proud to say everyone has thrown so much better than they did last season! Way to go family!
Scoreboard
The Community Spirit of Axe Throwing
By Brad Combs
When it comes to the American Axe Leagues, it's not just about hitting a target with a sharp object. It's also about the people you meet and the friendships you make along the way. Whether you're a seasoned axe thrower or a beginner like me, the community we foster around this activity is welcoming and supportive. Everyone is driven to improve their skills and to have a good time, and there's a great sense of camaraderie among our league members, as they cheer each other on and offer tips and tricks for throwing better.
One of the most special aspects of the axe throwing community to me is the feeling of family that it creates within all our locations. Axe throwing may seem like an individual sport, but it's far from that. When you walk into a League with American Axes, you'll be greeted by a group of people who are just as excited as you are to throw some axes together. In fact, it's not uncommon to see people giving pointers or cheering each other on as they play their matches. As you spend more time within any of our Leagues at all our locations, you'll find that it's easy to form close relationships with other people who share a love for the sport.
To me the American Axes league aspect of axe throwing adds a whole new level of community spirit and family feeling to the sport. But the benefits of joining a league with American Axes, goes far beyond just improving your axe throwing ability. Being part of our league's also gives you a sense of belonging and camaraderie. You become part of our team, and the people you meet through our league's become your axe throwing family.
Overall, in a world where people are often too busy or too focused on their own lives, our throwing community is a refreshing change. It's a place where people come together to bond over our shared interests, and to support each other in achieving goals inside and outside of our leagues. It truly feels like family here, and that's what makes axe throwing in our leagues such a special experience to me.